About 911 Restoration Fresno
Call 559-795-1670 if you need water damage restoration.
Because accidents happen at anytime, you get help night or day with our expert availability. Whether it is Christmas, Hanuaka, or Kwanza, a licensed, bonded, and insured technician will be there for you to make sure everything gets better quickly.
911 Restoration aims to be the light in your life.
Available 24/7/365 with a 45-minute response time for all emergencies.
Same-day service too.
You will receive a fresh start, that is a guarantee, that everything is going to get better than it ever was. Your peace of mind is a priority to us, and we never want you to be let down. Things are going to be looking renewed quickly.
Call 911 Restoration and the water damage Fresno team for the fresh start you deserve.
Qualified Help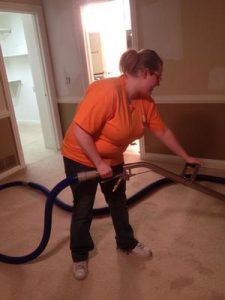 We are IICRC certified; therefore, our crew can accomplish any restoration job that you need done. It is our guarantee that once you pick up the phone, you never have to worry again.
We have every tool needed for restoration work. From blowers, driers, sump pumps, and dehumidifiers—waste and debris removed efficiently is imperative to your peace of mind. A job done right the first time requires the proper equipment and the know-how. This is why you should contact 911 Restoration Fresno.
The process usually goes as follows: inspection, pack-out, water extraction, and dry-out. In the inspection, the duration and steps will be elaborated to you. If the disasters happens in your living room, for example, then we will move your furniture to our secure warehouse, so that the job can be done with your belongings safe. Dry- out and extraction is done as fast as possible in order to prevent the upbringing of mold.
They will do the job effectively, which translates to saving all homeowners money. Moreover, it saves you on time too. You lead a busy life. From pets, spouses, and children, a water damage incident can rob you of tranquility and get in the way of day-to-day tasks.
Call 911 Restoration Fresno for the best water restoration in town. We will arrive within the hour, and immediately begin working on your home.
Disaster Restoration Experts
Almost all disasters include water damage, but not all disasters are water damage, therefore, our water damage Fresno team have specialized in more than just water repairs. We know how to perform sewage backup cleaning, mold removal, and fire damage.
Accidents happen every day for no good reason, but 911 Restoration Fresno is there for you no matter what. But in the event of an accident, we can only show up after you call, so we hope to tell you about what you can do before you need to call us.
For Fire Prevention
Smoke alarms, fire extinguishers, and an escape plane will save your life in the event of a small home fire. Remember, that in the event you encounter big flames, then do not try to fight it. Evacuate the home with you and your family.
Sewage Backup Avoidance
When it comes to avoiding sewage backup, the trick is to respect your lines. A lot of people treat their toilet like a trash can. This will only result in sewage back, so if you want to prevent it, then do not throw trash in your toilet.
For everything else, as there thousands of disasters. Call us at 911 Restoration. The water damage Fresno team has your back.