Mold Removal Fresno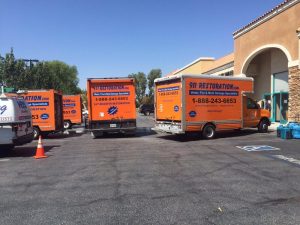 The water damage Fresno team is capable of mold removal as well. At 911 Restoration, we pride ourselves on bringing people the solutions that they deserve for utter peace of mind.
If you think you have a mold problem, then call us for a free visual inspection. Our techs have years of mold decontamination expertise to let you know when you need removal services.
Call us for a :
45-minute response time
Same-day service
You will get help from a licensed, bonded, and insured team
Pick up the phone and schedule your appointment for a fresh start.
Mold Elimination Explained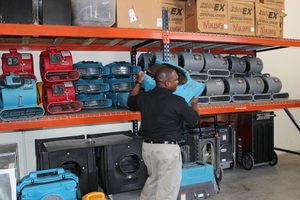 911 Restoration Fresno is an all in one team that can get you out of whatever rut you are in. We are masters at making things pristine and prime after a water damage incident. This means being able to remediate the initial damage, and any effects it has brought on, including mold.
Our mold removal job is thorough and effective because if the job is done the first time, it saves you on tranquility and money down the road. Decontamination should only be performed by a team like us that knows what they are doing.
The IICRC certification that we have undergone is proof to you that we can operate the equipment needed for quality fungal elimination. The mold removal Fresno team always explains to you the true extent of what you face, as it is imperative that you understand what you need done.
After the initial inspection, and you approve that we work on your home: decontamination begins. Mold spores are very precarious, and they can spread with the slightest breeze. Therefore, we quarantine the area with advanced air scrubbers and antiseptic plastic. We bring clean air out, and filter stale-moldy air, so that you can breathe easy in the rest of your home.
As mold likes porous material, you can count on us to remove all infested drywall and insulation. We carefully wrap these and discard of them, so that they never cause anyone else any grief. Following the removal of the last item, we then fix any water damage.
The second to last step is always replacing old building material with new antibacterial supplies. Finally, we cover the area with a special spray that curbs and limits future growth.
For this level of dedicated service, give us a call today.
When You Need Mold Removal
A mold colony can start forming the day after a water damage incident. Sometimes, it is obvious, as you might have experienced flooding or a pipe burst, but most of the time water damage is hidden. So you might not know that you have problems on your hands.
Now, when a mold infestation gets bad it will start to have superficial signs such as growing out from its dark corner onto a visible surface. When this happens it may appear as a dusty area. But in reality, tiny mold spores, when clumped together, may take different properties.
It may come in funny colors, or it may look like it is fuzzy. Either way, you will know it is mold by how unusual it is. On top of that it also is accompanied by crumbling drywall or a headache. When it gets bad enough, you may start to have exacerbated flu like symptoms.
If anything described above resonates with you, then call the mold removal Fresno team at 911 Restoration. We will be there fast with a solution.