Disaster Restoration Fresno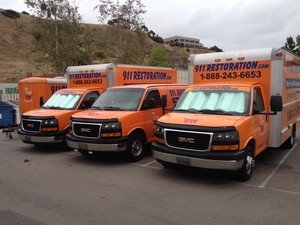 Disaster restoration is something that should only be performed by our licensed, bonded, and insured experts. Repair and making homes beautiful is a precarious endeavor that should only be performed by our professional crew that knows what they are doing.
Therefore, call 911 Restoration and the disaster restoration Fresno team for the fresh start that they can provide you. You should believe in the power of professionalism and the type of services we can bring you.
Accidents never take a day off, and neither do we. Trust us to be there for you night and day. You get service that is the most available around because your peace of mind depends on it.
Contact us for:
A 45-minute response time coupled with same-day service in all emergencies.
Available 24/7/365
You are entitled to our free disaster damage estimate when we arrive.
Things are going to get better, that is our fresh start guarantee, so give us a call today.
Certified Repairs and Cleaning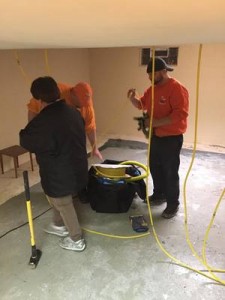 Home disaster repairs may be as simple as deep cleaning a carpet and drying a structure. Or it can be more complex like completely rebuilding a home. Therefore, you deserve a team by your side that can do it all for you.
Thus, trust in the capabilities of our team because they are IICRC certified. When it comes to doing restoration work, the key is doing things as efficiently as possible, and our team has trained for that. The certifications we hold from the EPA, as well, means that our team knows how to do highly specialized work.
For example, in the event of a flood, then your wooden studs and drywall are going to be soaked. The latter is easily repairable, but the former is not if it is not handled quickly. That is one reason we try to get to you fast, but if the areas are not restorable, have faith that we will make it better than it was.
We can perform reconstruction and other types of nuanced work because disasters are unpredictable and may happen in a myriad of ways.
When you need the touch of expert fresh start angels, give us a call at 911 Restoration. Our disaster restoration technicians will be there quickly, so that you can get back to normal, faster.
Restoration: From Inspection to Insurance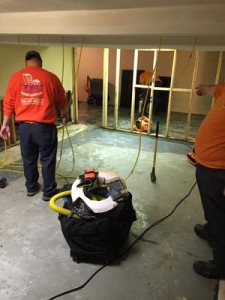 Water damage is almost always inclusive in disasters due to the ubiquity of pipes in your home. For example, in the event of an earthquake, lines can break, thus swamping your home. Moreover, the brunt of the damage from a fire is seldom the fire. It is usually the ash and soot that swamp with the water.
Therefore, our all in one water restoration techs know how to do an array of work that really gets you on to the path of the fresh start, that you need. In our inspection we will look for all superficial and hidden damages. It needs to be repaired quickly, or you risk the chance of experiencing a mold infestation.
A job done right the first time saves you on hassle and peace of mind. So count on us to see you through it every step of the way.
That also includes filing your insurance claims. Look, all restoration should be available to you without breaking the bank. So, we will play hard ball with your insurance company on your behalf. The headaches of dealing with them is a thing of the past when you are with us.
Call 911 Restoration when you need help, today.