Fire and Smoke Damage Restoration Fresno
911 Restoration Fresno will be at your side when you experience a home fire. We aim to guide you to better days with the utmost professionalism because we value you as a client.
You get help 24/7/365
Within 45-minutes
Same-day service for all fires!
You deserve a team of professionals that has your back. The fire damage Fresno team is licensed, bonded, and insured, as to ensure to you that things are going to be fresh.
We bring the fresh start to you, that is our signature guarantee that you will get back on your feet fast. The water and debris will be removed from you home. This will prevent mold from growing and eliminate germs in the first place.
Your peace of mind is on the line, so call us and we will restore yours.
Fire Damage Restoration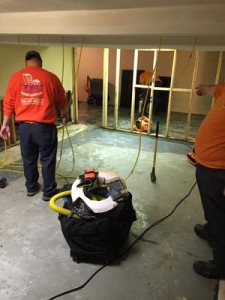 911 Restoration's fire damage Fresno team has what it takes to provide you with a fresh start, when you need it. Making things fresh and pristine once more is what we specialize in because we want to restore your peace of mind by making your home beautiful once more.
You get the attention of a team that is IICRC certified. The water damage technicians are all in one, so you can trust them to remove water, smoke, ash, and soot.
If the remains of a fire are not taken care of the first time, then it can leave room for problems to compound down the road, which is why you should call us. As we value your comfort and safety, we recommend that you call us, so that we can make your home look brand new again.
No corners are cut, and we remove signs of a fire from every part of your home. If this is not done correctly the first time, then you may encounter specters of the flames years down the road. For example, if you turn on the AC, and it was not cleaned it can fill your home with a left over fire smell.
From thermal foggers to neutralize odors to the know how to reconstruct burnt parts of the home, we get you on the path to the fresh start. We will build something great on the remain of the old because you deserve something great.
Call us, today.
Tips to Avoiding Fire
Avoiding a fire is something that we should all be practicing because fire prevention is no joke. These are some of the top 3 things to do to avoid fire and the damages it causes.
Buy a fire and smoke detector. These will sound off when the fire is still small enough to take lifesaving actions.
Get a fire extinguisher. You can put out a small house fire, thus changing your life for the better.
Practice a fire escape plan. This will be automatic to you in the event you need to evacuate your home.
Some other great tips is to clean your house regularly. Dust bunnies are highly flammable. Also, practice cable management. Never have them run over carpets or behind catches. If they were to fray and spark-out, then that is a fire waiting to happen. On top of that, keep flammables like hair sprays in a cool shady spot. Keep them away from sources of heat, as they can ignite.
In the event a fire does occur, assess the situation. Never try to be a hero, and get you and your family out of there. For everything else, 911 Restoration is there to make things better than ever.
Give us a call if you experience a home fire.