Water Damage Chowchilla
If your home or business has been affected by a water invasion or might be facing the threat of mold, call the water damage Chowchilla technicians with 911 Restoration of Fresno.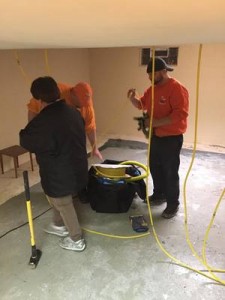 Our licensed, bonded and insured technicians can handle any disaster of any sizer, no matter what time or day it is. Our IICRC certified water damage Chowchilla specialists are available 24/7/365 all year round, including holidays.
When you call our local office, a project manager will schedule a technician for a same day appointment. If you are facing an emergency situation, we dispatch a crew to arrive to the site of the disaster within 45 minutes of your call.
Upon arrival your water damage Chowchilla technician will conduct a free home inspection, using advanced technology to determine the source of the damage and provide an honest and free quote.
If your home or business if facing the threat of a water damage, and you are seeking efficient service and long term repair solutions, call our water damage Chowchilla professionals today! 
Water Damage Chowchilla Pro's Will Make It Better
Appliance ruptures and flooding are the most common reasons for a water invasion. Although you may hold a homeowners policy, there is a clause that excludes coverage for any disaster that may have been prevented or fixed by the owner.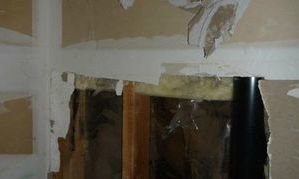 The water damage Chowchilla team have seen so many cases that could have acquired minimal damage. However, the properties had not been adequately safeguarded or maintained. 
Some tips the water damage Chowchilla technicians reiterate to homeowners are:
Inspecting dishwashers: Most dishwashers have rubber hoses, so inspect your dishwasher lines and hoses to ensure they haven't deteriorated. You can replace the rubber hose with a steel braided hose.
Replace leaky toilets: Toilets should be replaced rather than repaired and consider a metal braided supply line to last longer.
Drainage: Drain your water heater every  six to eight months to prevent from sediment building up
Have basic knowledge: Know where the water shut off valve is so you can shut off all water in an emergency situation and to also to inspect it regularly and replace if needed.
If you have a leaky roof from a past flood, water from a rain storm could potentially go unnoticed and seep into the cavities of your wall and ceilings.  It takes no more than 48 hours for mold to start producing it's harmful spores.
Once that occurs, you need to call the mold removal Chowchilla team to inspect your entire home for mold infestation. Our progressive technology and infrared cameras allow the mold removal Chowchilla to go to the deepest, most hidden areas of your property to detect for more mold.
Once the affected areas have been identified, contamination and remediation efforts are implemented immediately. When our mold removal Chowchilla is done with the repairs, a second test is conducted to ensure all unwanted elements have been extracted from your home.
Call our water damage Chowchilla technicians the minute you see a water stain on your walls and ceiling, and we will begin renovations today, for your Fresh Start tomorrow!
Water Damage Chowchilla There For You Every Step of the Way
When it comes to our customers, addressing their concerns is our main priority. Providing them with peace of mind through this traumatic event and making sure they have the least amount of stress is our goal. 

We even offer to handle your insurance claim for you.
Our staff knows how to obtain the maximum coverage from your homeowners policy by asking the right questions and presenting the right documents. We make things easy for you. 
Call our water damage Chowchilla pros with 911 Restoration of Fresno today and we will restore your home or business better than its original condition. Contact our reps at (559)795-1670.