Water Damage Clovis
When you need an urgent water emergency like a roof leak or sewage backup taken care of right away, you can count on the immediate response of the water damage Clovis leak repair experts from 911 Restoration Fresno.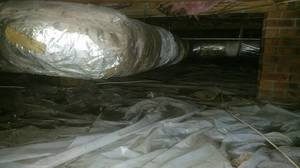 Our flood removal technicians are available 24/7 to take on your water damage concerns like roof leaks and pipe busts. You can count on us to respond to your emergency call right away with our industry-leading 45-minute response time. With our water damage Clovis disaster restoration specialists help, your home will look good as new in no time!
It can be frustrating to deal with flooding or toilet overflows, and they can occur when you least expect them. Often times, these water damage situations can lead to other concerns like wood rot or mold growth. Our water damage Clovis moisture remediation experts can provide you with the fresh start you and your home need.  
Helping You Deal With All Kinds Of Water Emergencies
Our water damage Clovis leak removal team has amassed significant expertise in dealing with all kinds of water damage emergencies because of our 35 years of experience. We are fully capable of assisting you with various concerns such as: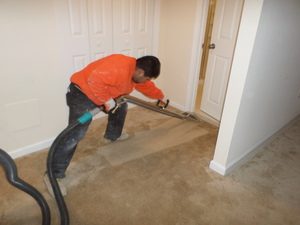 Sewage backups

Roof damage and ceiling leaks

Storm damage and disaster damage

Mold growth

Clogged gutters and downspouts

Water-based appliance hose leaks

Drywall flooding

Fire sprinkler malfunctions
Our water damage Clovis specialists are licensed, insured, and bonded to handle all of these problem and we are fully trained to offer you the quality of water damage restoration.
Water Damage Repairs That Help Stop Mold Growth
Mold can start growing within your home due to the presence of excess moisture likely coming from water damage like roof leaks, pipe bursts, or sewage backups. It can hasten the deterioration of the wooden components of your home and it can spread spores that can trigger allergic reactions or irritate skin.
The best way to deal with mold growth is by having any leaks patched up right away. Get in touch with water damage Clovis mold remediation technicians right away so we can take care of the damage immediately. We will be conducting a free visual inspection of your home to look for the source of the problem and check for any fungal infestation.
Our water damage Clovis mold removal team is IICRC certified and equipped with the latest drying technology to be able to extract water and remove moisture from your home effectively. We can fix any leaks right away and we can offer our mold remediation services to get rid of any fungal growth.
To clear mold we will use our eco-friendly cleaning solutions that will thoroughly expunge mold from the affected areas. Our water damage Clovis repair team will also seal off the area in order to get rid of any spores that may have been released into your home.
Whenever your home is in need of fresh start, make sure you get in touch with 911 Restoration. Give us a call today!