Water Damage Kerman
If your family home becomes flooded with water, you can reach out to the water damage Kerman experts at 911 Restoration of Fresno and they will know how to immediately get your home clean and dry.
Our water damage Kerman professionals are IICRC certified to provide you with water damage remediation services, including: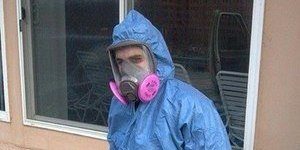 Toilet overflow sanitization

Pipe bursts remediation

Washer hose bursts correction

Mold and fungus infestation cleanup

Water heater leak repair

Fire sprinkler malfunction restoration

Flooded basement water removal

Flooded crawlspace cleanup

Complete repair of all damage

Black Water Cleanup

Sanitization

Odor Control
We are available 24/7/365 to help you around the clock, and we guarantee to arrive within 45 minutes of receiving your emergency call, no matter what.
Once we arrive on the scene we will conduct a free home inspection, which will give us the full idea of what work needs to be done.
When you hire us, we come prepared with high-tech equipment so we can offer you same day services, so call our water damage Kerman team today.
Our Crews Can Mitigate Any Flood Or Leak Situation
Moisture can get inside your home's interior and damage the property in many different ways. Bad weather can cause rainwater to seep in through cracks in the ceiling, ruining your the roof, attic and walls.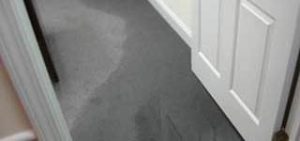 If your gutters and downspouts are clogged with leaves and much, then the water can overflow on to the roof, causing the drywall inside your home to get soaked and ruined.
Plumbing issues can also cause issues such as pipe bursts, plumbing malfunctions, ruptured appliance hoses and leaky ice machines, all which can also cause home flooding.
If the excessive moisture isn't removed quickly from the household, because it can create long term issues, including wood rot, rusting, structural issues and mold and fungus growth.
Call our water damage Kerman staff the moment you discover an invasion of moisture in your living space and we will get there quickly to begin pumping out water today.
Our Flood Damage Repair Techs Will Help You Through Any Circumstances
Our water damage Kerman technicians understand that when you find your self in the midst of a leak or a flood you may feel pretty overwhelmed about everything that is going on in our home.

In order to keep you feeling calm about the process, we will reassure you that everything is going to be ok as soon as we arrive, outlining exactly what we are going to do to get your home back in pristine condition.
Our water damage Kerman agents consistently offer around the clock customer service, that way we can be there to answer any questions you may have as soon as you have them.
Your wellbeing is the most important thing to our team, so we make go to great lengths to prove just how dedicated we are to renovating your home.
We offer you affordable services on all of our water damage restoration services and go the extra mile to keep your out of pocket expenses low, so call our water damage Kerman specialists at 911 Restoration of Fresno today!