Water Damage Madera Acres
If you are a homeowner that has experienced a leak or a flood, you can stay calm knowing that the water damage Madera Acres pros at 911 Restoration of Fresno are available 24/7/365 to assist you in any way you need.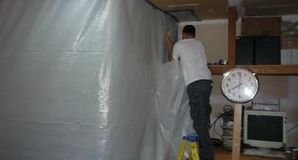 We never want you to wait long when it comes to water damage, so we guarantee to arrive within 45 minutes and offer same day services for all water-based disasters.
Keeping you safe is our main priority, so we make sure that our water damage Madera Acres crew are trained to the utmost degree to remediate the following causes of water damage:
Washing machine overflow

Ruptured hoses

Flooding

Leaky shower pan

Ice machine Malfunction

Burst Pipes

Roof leaks

Sewage backups

Appliance malfunction

Water heater explosions
We use only the best technology to get your home clean and dry again, including wet vacs, dehumidifiers, air movers, vapor barriers and other equipment. Call our water damage Madera Acres techs today and we will give you a fresh start in no time!
Water Damage Has The Potential To Cause Mold Growth
Mold spores only need a small amount of water to develop into a full infestation. If the water damage is not remediated quickly, the presence of the moisture may development fungus growth, which may cause a toxic home environment.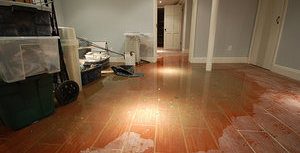 If you already have water damage in your home, and you are concerned about mold growth, then our water damage Madera Acres team will conduct a free home inspection.
We have many years of field tested research that show that mold can cause health issues in people who are constantly breathing in the spores, which is why we make an effort to react so quickly.
Our water damage Madera Acres staff are licensed, bonded and insured to deal with all levels of mold, fungus and mildew infestations, so when you hire us you can be confident that we will get the job done correctly.
We want to make sure you and your family are living in the safest possible conditions, so call us as soon as you notice any sign of water damage in the household.
We Know How To Handle All Areas of The Water Damage Process
We want to make the home restoration process as easy as possible, so we make sure to handle all part of the remediation for you, including the financial aspect.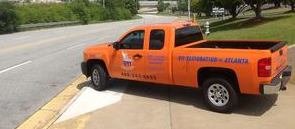 Our water damage Madera Acres experts work with all insurance companies, because we never want to make you pay more out-of-pocket expenses than you have to.
We have many years working with insurance providers, so we know exactly how to file your claim to get you the best coverage.
If for some reason you don't get the coverage you need, we always offer affordable prices on all of our water disaster services.
Call our water damage Madera Acres professionals at 911 Restoration of Fresno today, and we will get you on the fast track to a fresh start.