Water Damage and Mold Removal Clovis
If you begin noticing fungus growth in any part of your home then you need to contact the mold removal Clovis team at 911 Restoration of Fresno right away.
We are confident that our mold removal Clovis technicians are best in the industry, because we offer comprehensive fungus remediation and water cleanup services, including:
Sanitization

Spore removal

Water damage restoration

Cleanup services

Drywall replacement

Vapor Barriers

Moisture extraction

Thorough drying techniques

Air filters and purifiers

Mold testing
It doesn't matter what time you discover dampness or dark spots on your property, you can call our water damage Clovis staff any time, because our offices hours are available 24/7/365.
For your protection, it is important to hire licensed, bonded and insured repair workers, like our IICRC certified mold removal Clovis technicians, so you can rest assured that you are in capable hands.
As soon as you notice any leaks, water stains or green and block splotches in your household, call us and our water damage Clovis agents will arrive within 45 minutes to provide you with a free visual mold inspection.
Your Water Heater May Cause Mold And Water Damage
A water heater leak may not immediately seem like a major problem, but it can quickly escalate. Even if just a minimal amount of water is seeping out, it will cause damage to your floors, ceiling and walls.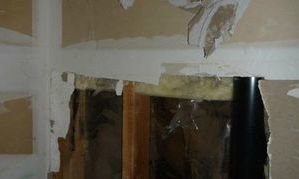 Most of the time a leak with your water heater means there is a bigger problem at hand, meaning you may be faced with a major flood or a mold infestation that could damage your personal property and the structure of the home.
When your water heater begins leaking it can cause some health risks. Damp, wet areas can sprout mold spores and grow mildew, which can cause allergic symptoms and breathing issues in some people.
Our mold removal Clovis specialists know that inhaling certain mold spores can be toxic and may lead to more serious health issues. Call our water damage Clovis pros today to quickly fix the leak and mold problem as soon as possible.
We Are The Mold Removal Experts You Can Trust
Once our mold removal Clovis crew locates the source of the fungal infestation, we'll make sure that it's removed, cleaned and sanitized right away.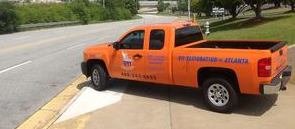 Through rigorous training, you can rest assured that our water damage Clovis unit will always provide thorough service to ensure that every trace of the substance is cleared away.
Our attention to detail goes beyond water damage and mold remediation, and extends to our approach to customer service.
Our mold removal Clovis techs always want to make sure you are happy with the process, and by being constantly accessible we hope to calm any concerns you may have the moment you have them.
It is understandable that this situation can be overwhelming dealing with a mold infestation, so in order to make things easier, we help you with everything you will need to get your home completely mold free.
We are the company that you can count on to provide you with both convenient and quality fungus and leak cleanup services, so call our water damage Clovis specialists at 911 Restoration of Fresno today.