Water Damage Riverdale
When you think about leak damage, we want you to think about the water damage Riverdale experts at 911 Restoration of Fresno who are available 24/7/365 to help you the moment you discover a leak or a flood.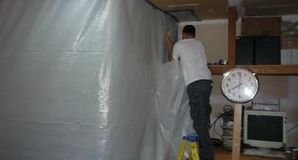 We know how important time is when it comes to cleaning up a water disaster, so we guarantee to arrive within 45 minute arrival time to every job they are called to.
You can rely on our water damage Riverdale professionals, because they are licensed, bonded and insured to handle the following causes of water damage, including:
Roof leaks

Sewage backups

Appliance malfunction

Water heater explosions

Washing machine overflows

Ruptured appliance hoses

Home flooding

Shower pan leaks

Ice machine leaks

Pipe Bursts
When you contact us, we will do everything we can to keep your home, and your wellbeing, in tact while you wait for our service agents to arrive. Call IICRC certified our water damage Riverdale team today and we will give you a free home inspection immediately upon arrival!
We Won't Let Mold Get In The Way Of Your Health
Our water damage Riverdale staff knows that many homeowners don't fully understand the potential health risk that may occur after a home flood or a leak, which includes a mold infestation.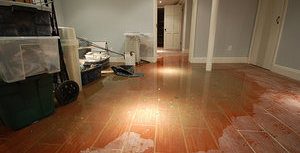 This is because most people don't know that mold spores and fungus can cause congestion and respiratory issues, along with a wide-range of allergy-like symptoms.
We are licensed, insured and bonded to provide you with the best mold eradication in the industry, so you can rest assured that everything is going to be ok when our water damage Riverdale technicians are on the job.
We want to make sure that you and everyone living under your roof are safe, so call us today and we will begin water damage and mold and fungus removal work right away.
Our Water Disaster Agents Holds Customer Service To A Higher Standard
Once our water damage Riverdale specialists arrive at your residence, we will take on all the responsibility from that point on.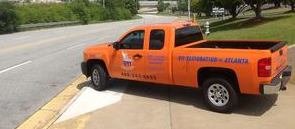 Not only will we fix the problem at the source, but we will also help you file your insurance claim and do all we can to get you the coverage you deserve.
From all of our experience in the industry, our water damage Riverdale pros know exactly what information you need to submit in order to ensure coverage.
Negligence is one of the primary causes for a rejected insurance claim, so by implementing proper maintenance procedures you will improve your chances of getting coverage.
Call our water damage Riverdale crew at 911 Restoration of Fresno as soon as you find a leak on your property, and we will do whatever it takes to give you the fresh start you deserve.