Water Damage San Joaquin
In order to get your home the most proper home restoration services after it has been hit by a flood or a leak, you need to contact the water damage San Joaquin crew at 911 Restoration of Fresno.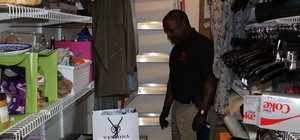 You should call us the moment the damage occurs, even if it is the middle of the night, because we keep our representatives available 24/7/365.
Homeowners can be sure that our water damage San Joaquin unit will do everything we can on our end to get you the quickest water cleanup in the industry.
Once we understand the magnitude of your situation, we will dispatch techs to your property, ensuring that they get there within 45 minutes of receiving your emergency call
Our IICRC certified water damage San Joaquin experts are licensed, bonded and insured to mitigate all causes of water damage, such as:
Home Flooding Remediation

Pipe Burst

Roof and Ceiling Leak

Washing Machine Leakage

Water Heater Explosions

Fire Sprinkler Damage

Main Water Line Leaks

Ruptured Hoses

Toilet Overflow

Mold and Fungus Removal

Black Water Cleanup

Sanitization

Odor Control

Leaky Shower Pan

Ice Machine Malfunction Leak
When it comes to water-based issues, we always implement same day services. That way the damage stays as contained as possible and we have the best chances at recovering your home. Call our water damage San Joaquin professionals today and we will go the extra mile to get your home back on track as soon as we can.
An Unmitigated Plumbing Issue Can Lead To Extensive Water Damage
Sometimes plumbing problems can be easily discovered, especially if a pipe burst sprays water into your kitchen or if a ruptured washing machine hose floods your laundry room, but there are others that are less obvious.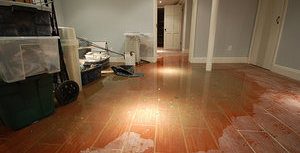 If you notice that there is dampness underneath your kitchen sink it may not seem like a big deal, but our water damage San Joaquin team wants you to know that a slow leak can cause big issues.
The nice warm, wet environment that this leak can create under a sink can make the perfect home for mold to grow. This is why it is so important to get our staff to your home the moment you find any unusual moisture on your property.
We want to prevent a mold infestation from affecting your home, and your family, so call us today and our water damage San Joaquin technicians will provide you with a free home inspection.
You Can Trust Us To Guide You Through A Fungus Remediation Job
Homeowners can trust us to take over the entire situation once we get to your home, because we make it our responsibility to get your home dry and clean after it has been affected by invading water.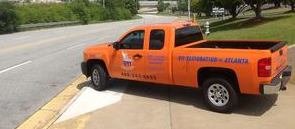 Our water damage San Joaquin agents fully believe that customer service is key in these types of situations. When you hire us you can be sure that we will do whatever it take to give you the peace of mind you deserve, including assisting you with your insurance policy.
The financial aspect of this whole ordeal can be really overwhelming, but our water damage San Joaquin specialists want you to know that not only do we work with all insurance companies, but we also offer affordable water damage restoration services to all of our customers.
Call our water damage San Joaquin pros at 911 Restoration of Fresno today, so we can get your home back on track and give you the fresh start you need.