Water Damage and Mold Removal Madera
If suddenly your property is flooded with water due to a ruptured washing machine hose or a pipe burst, you can rely on the water damage Madera techs at 911 Restoration of Fresno to be at your home within 45 minutes of receiving your emergency call.
Our water damage Madera professionals are licensed, bonded and insured to implement the following procedures when they arrive on your property:
Toilet overflow sanitization

Pipe bursts remediation

Washer hose bursts correction

Mold infestation clean up

Water heater leak repair

Fire sprinkler malfunction restoration

Flooded basement water removal
Our mold removal Madera experts stay available 24/7/365 because we want to be able to help you the moment water invades your household.
We use comprehensive water removing systems that include air movers, sump pumps, vacuums and dehumidifiers that get your home free of all moisture in a very short amount of time.
Our goal is to get your home as dry as possible in a short timespan, so call our mold removal Madera team right away, and we will get the process started with a free home inspection.
Mold Can Impact The Health Of You And Your Family
When mold begins living in the walls of your home it can spread throughout the entire living space, getting into the air vents where it can then easily spread its spores throughout the house.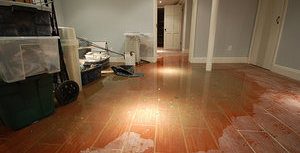 You can trust our water damage Madera staff to do this, because we are qualified to use the most advanced techniques on the market.
Our mold removal Madera technicians want homeowners to be aware that when they inhale this particle-filled air on a regular basis it can cause them to come down with allergy-like symptoms and respiratory issues.
We know exactly how to locate even the most hidden fungus growth and eradicate it completely.
So, call our water damage Madera agents today and we will make sure your home returns back to the safe, clean state you deserve.
Our Water Damage Staff Always Keeps Their Customers Their Main Priority
Helping homeowners with the entire water damage remediation process is what our mold removal Madera specialists are experts in.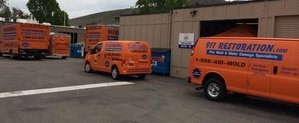 We want to make you feel as comfortable with the home restoration procedures as possible, including helping you file your insurance claim.
With all of our experience in the field, our mold removal Madera pros know exactly what information to submit to your provider in order to get you the coverage you deserve.
With so many years working with insurance claims, you can trust that we will help you in any way you need, from submitting paperwork to doing all the follow up communication.
Call our water damage Madera crew at 911 Restoration of Fresno today and we will give you the fresh start you need.